This framework represents the risk assessment process. Each oval links to the risk assessment task indicated.
Use this page to move quickly from one task to another, and to remind you of the overall sequence of events in conducting a risk assessment by following the link from the framework icon.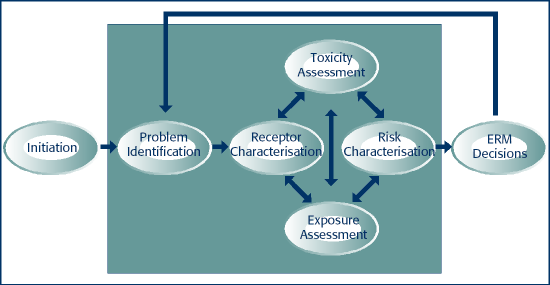 As previously described, risk assessment can be undertaken at three distinct levels or tiers. An assessor usually starts with a Tier 1 assessment and works through each tier until a risk management decision can be made.
Each page is laid out in a similar manner as follows, to assist you in following a logical sequence through the site.
The framework is based on Australia's National Environment Protection (Assessment of Site Contamination) Measure (NEPM) 1999.